ICONIC LONDON ULTIMATE BRONZING POWDER – MEDIUM BRONZE
179,00 PLN
Opis
NOWY Ultimate Bronzing Powder zapewni Ci to cudowne, muśnięte słońcem ciepło!
Maślana konsystencja i naturalne matowe wykończenie zapewniają całkowicie gładką aplikację, dzięki czemu możesz oszukać efekt wyjścia z plaży – niezależnie od pogody!
Ten matowy bronzer nie tylko wygląda wspaniale w ogromnym złotym kompakcie ICONIC, ale jest również opracowany tak, aby był wyjątkowy.
Dzięki wyjątkowej mieszance jedwabisty puder wygodnie przylega do skóry i bez wysiłku ociera się o pory i drobne linie, zapewniając nieskazitelne wykończenie, gwarantując, że będzie to podstawowy element codziennego makijażu.
Pojemność: 17g
100% WEGAŃSKIE.
SPOSÓB UŻYCIA:
Aby stworzyć naturalne ciepło i pochlebny matowy kontur, użyj mniejszego pędzla do twarzy, aby nadać kolor na zewnętrznych krawędziach twarzy i pod kościami policzkowymi, aby uzyskać miękki, wyrzeźbiony wygląd.
Aby uzyskać efekt całkowitego brązu, użyj pędzla PRO PUFF, aby przetrzeć czoło, skronie, policzki, szyję oraz obojczyki i ramiona. Możesz także uzyskać gotowe na lato nogi i ramiona, wykonując długie, pionowe ruchy zamaszyste.
PORADA – nie zapomnij delikatnie przetrzeć nosem pudru brązującego Ultimate Bronzing Powder, aby uzyskać naturalne wykończenie.
SKŁADNIKI
TALK, OKTENYLOBURSZTYNIAN SKROBI ALUMINIOWEJ, TETRAIZOSTEARAN PENTAERYTRYTYLU, MIKA, TRIMETYKON FENYLU, STEAROYLOWO-OKTYLODECYLOWO, DEHYDROOCTAN SODU, KWAS SORBOWY. MOŻE ZAWIERAĆ (+/-): CI 77492 (TLENKI ŻELAZA), CI 77491 (TLENKI ŻELAZA), CI 77499 (TLENKI ŻELAZA), CI 77891 (TITANIUM DIOXIDE), CI 15850 (RED 7 LAKE)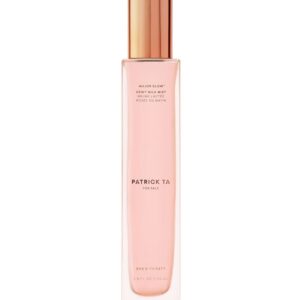 PRE-ORDER DOSTAWA: 27-28.07